The 'Little' Litter
On March 18 2019 we were lucky enough to have four healthy puppies from Dime (Ch. Gemelo Miss Moneypenny) which was to be her second and final litter.
One Red Tri Dog

One Red Tri Bitch

One Black Tri Bitch

One Blue Merle Bitch.
As these were the smallest puppies we have had born here (by far!) we decided that a 'little' theme for these babies was perfect.
The father to these babies is the lovely 'Vinnie' (Gr. Ch. Jedabum The Entourage) from Jedabun kennels. Vinnie is the litter brother to our Gossip and therefore combines the lines of our two foundation bitches Peach and Gossip. We cannot thank Tracey enough for allowing this litter to happen.
Gemelo A Little Bit Country
Gallileo is living a life of luxury with Aussie 'brother' Einstein with the Knight family in Sunny Brisbane.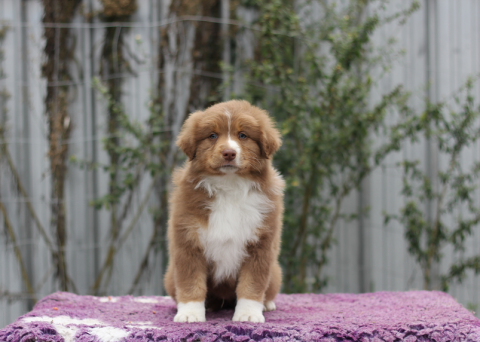 Gemelo A Little Bit Sweet
Lolly has been retained by us at Gemelo and we are looking forward to campaigning her in both the show and obedience rings.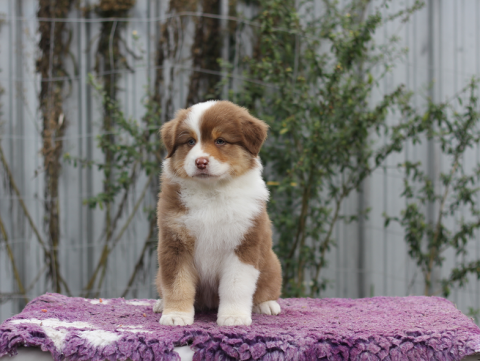 Gemelo Little Black Book
'Lucy' is being spoilt rotten by the Appleton family in Canberra, ACT'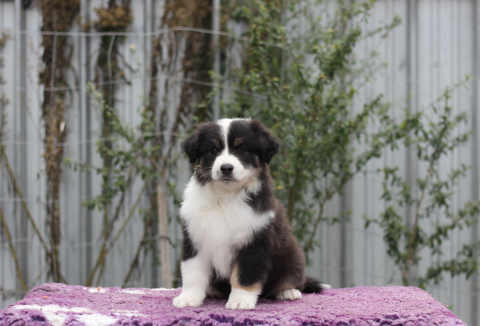 Gemelo Little Miss Tiny
Bondi is living in Melbourne with big aussie 'brother' Coogee with Ruby and Jake.