Gemelo When Life Hands You Lemons 'Zest'
Zest is our keeper from our 2018 'Lemon' litter, and the first puppy we have kept from our second generation of breeding. The spitting image of her mother Dime, she has the sweetest personality, and movement to envy.
She has been able to hold her own in the show ring, winning a first place in Puppy Sweepstakes at her first weekend of shows, following up with a Baby Puppy In Group award two weeks later.
We look forward to continuing to campaign her as well as kennel mate 'Orbit' in 2018 and look forward to seeing what they can accomplish!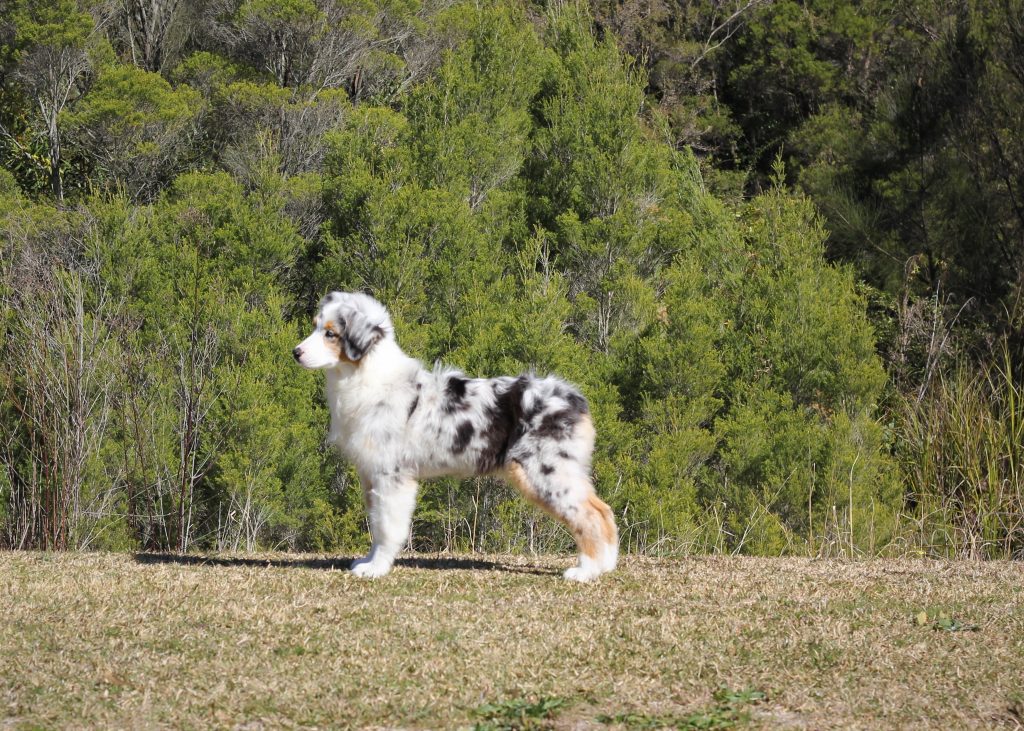 Ch. Rhapsodys Arrogantly Striking ( IMP USA)
Ch. Dykinta Tophat No Tail
Am. Ch. Gr. Ch. Sugargum Top Shelf

Sire:

Ch. Mahteek Caramel Cobber

Ch. Leesway Dare To Differ
Ch. Neut. Ch. Brashelle Dare To Dream CD.
Ch. Sugargum Ruff Draft
Saddleridge Rider A Los Carneros (USA)
Am. Ch. Ch. Wyndstar Sky Lights (IMP USA)
Black Velvet's Penny Lane (USA)
Dam: Ch. Gemelo Miss Moneypenny
Ch. Tuscamada Foggy Night
Ch. Tuscamada Peaches N Cream CCD. RA. ET.
Ripkurle Kahlua